Outreach Tools | August 31, 2023
Texas County Voice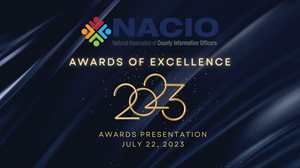 A podcast from the Texas Association of Counties about the people, issues and all things important to Texans and Texas counties. Winner of the 2022 NACIO National Association's Excellence award for Podcast Series.
Latest Episode
Episode 45: A Conversation With Comal County Commissioner Jen Crownover
Join us as Texas County Voice talks with Comal County Commissioner Jen Crownover, the new president of the County Judges and Commissioners Association of Texas. She shares her journey to county office, her enthusiasm for leadership development and her fondness for her "seahorses." Don't miss this engaging conversation.
Comments on current episodes of Texas County Voice or suggestions for future episodes are always welcome. Please submit your suggestions here.